BIOGRAPHY – EARLY LIFE AND EDUCATION 
Terence Strong was born in London following the end of World War Two. His mother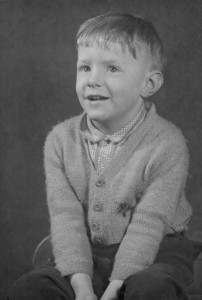 Pearl was a nurse and his father Cyril, a submariner who served on the famous Tally-ho amongst others. They lived in rented accommodation in Battersea, near the Thames, while Strong attended his infants' school in Chelsea. Junior school was to be Wix Lane, which involved a long walk or winter bus ride to the edge of Clapham Common.
Leisure time in those formative years was spent playing on bomb-sites, being chased out of the shrubbery by keepers in Battersea Park and spending hours at the weekend drawing exhibits at the museums in Kensington. Toys were few, so imagination had to be super-charged, helped by the screen heroes of Saturday morning pictures … cowboys Hopalong Cassidy and Gene Autry, and cosmic space star Flash Gordon. Strong also enrolled in the Lavender Hill branch of the Boy's Brigade.
He began reading quite late as a child. At eight he started with the Sam Pig books from the local library, but soon discovered Capt. W.E. Johns' famous flying character, Biggles.
When Strong was eleven, his parents bought their first house in surburban Chessington, on the edge of the Surrey countryside. At his new school, his teacher Mrs Melsom encouraged his fertile young imagination and allowed him to create and direct a classroom play – a western! Unfortunately that did nothing to help him pass his Eleven Plus Exam.
From then on it was a six-mile bike ride every day to Clarke's College, a private grammar and secretarial school. There were 26 branches and, in his 5th form exams, to his astonishment, Strong managed to come 1st in English out of all college entrants. His first attempt at a novel at the age of 12 was a 16-page story that seemed to blend the characters of Biggles and Luck of the Legion (an Eagle comic hero) in a nautical setting.
The father of his best friend, Andrew Bayley, was a publisher at the time and kindly "blue-penned" it to ribbons! Rather than put him off, Peter Bayley's professional attention fired up the boy writer with more enthusiasm than ever. In the end Strong scraped by with GCE passes in English, English Literature, History, Geography, Religious Knowledge and Art. He didn't even attempt Maths or French.
By now he claims he'd read over 40 Biggles thrillers, which gave him a thirst for geography, travel and adventure. He'd also discovered all the early thriller writers and characters from John Buchan, through Blackshirt, Bulldrug Drummond and The Saint … until the first appearance of Ian Fleming's first James Bond books.
During this period he wrote his first full-length adventure thriller called Sweet Smell of Intrigue. It was never submitted to a publisher.
Real life adventure came with "Ajax" Sea Scouts in Thames Ditton, when two years' running the group's hired 35-foot MFV ran aground in the Thames Estuary. That just served to bring to life the tales of Hammond Innes, Alistair McLean and Douglas Reeman.
Having proclaimed he'd like to be a foreign correspondent or advertising copy-writer, Strong followed "sensible" advice from the careers advisory officer and – "in order to use his English" – joined City solicitors Stevensons as a junior clerk. He hated it!
Six months later he was a post boy at a specialist pharmaceutical advertising agency Intercon International in Portland Place. There he did three daytime-release courses and exams in Print & Production and Advertising Administration. He failed English! Within a year he was promoted to the Production department and also freelanced with articles for a Johnson & Johnson newspaper produced by the agency.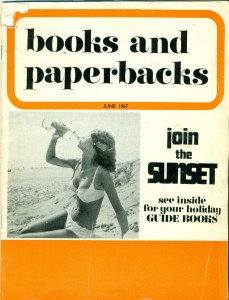 Largely on the strength of those articles, Strong landed an assistant editor's job on News Trade Weekly. This was the newspaper of publishing wholesalers John Menzies and had a circulation of 64,000. Within the year the editor Bob Holbrow retired and Strong took over, aged just 20. He also oversaw the trade launch of Books & Paperbacks. It presented a fantastic opportunity to interview some of his favourite authors, including, John Braine (Room at the Top), Dennis Wheatley, Gavin Lyall (The Wrong Side of the Sky) and Francis Clifford (The Naked Runner).
During this period, Strong wrote his second full-length nautical adventure thriller North of Capricorn. It was submitted to publishers Robert Hale, who asked to see at again after it had been reduced by half in length. Strong went through the process, but decided not to re submit the edited MS to anyone. He did not feel it was up to standard.
At this time he was head-hunted by New English Library (Four Square paperbacks) as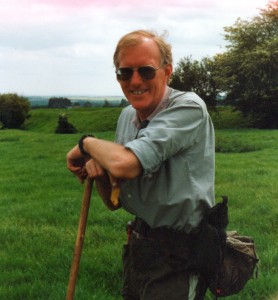 their publicity and public relations manager. Among titles he worked on were Candy, Jackie Collins' The World Is Full of Married Men (he also appeared on the cover!), Kaywana and he steered Morton Cooper's The King to No 2 in the Bestsellers. Work on the film tie-in with Cornelius Ryan's epic book, The Longest Day, kindled Strong's interest in modem military history.
He left after two years when he married his childhood sweetheart Linda and set up his own advertising and marketing consultancy. During this period he also worked part-time as a military researcher and became involved in the war-gaming hobby community. It resulted in the development of a completely new, integrated set of modem land, air and sea wargame rules. They were eventually published as War Department Wargame Rules by Unit Two Design.
With yet another recession in the late 70s, Strong was forced to give up self-employment. After a brief period as a painter and decorator, he was hired as Group Publicity Manager to military and transport publishers Ian Allan. Following that he joined London PR company, McKelvie Newton & Nicholson. Director Nicholson had been murdered in Northern Ireland by the IRA in an apparent case of mistaken identity.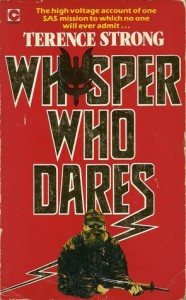 Some six months later, Strong was made redundant, during which period he wrote the early draft of WHISPER WHO DARES, believed to be the first ever authentic thriller about the Special Air Service, or SAS.
Barely finished, the MS languished in a drawer when Strong started his new job as a Senior Executive at top London PR agency Welbeck in 1978, working on an award-winning ICI newspaper for decorators called Trade Talk.
In 1979 the SAS famously blasted into the Iranian Embassy in London after a siege – and at the same time they blasted their way into the consciousness of the British public. Their reputation with the people was established from that day to this. Strong sensed the time was right. He dusted off the MS of WHISPER WHO DARES, did a fast edit, and sent it off to four paperback publishers. Hodder & Stoughton grabbed it first and published it as as an original paperback in 1982. It was an instant bestseller, UK sales having well exceeded one million copies.
Terence Strong has gone on to write thirteen more topical adventure thrillers, mostly with a with an insight into the world of special forces, intelligence, anti-terrorism and international politics.
Visit the Book Info page for more information.