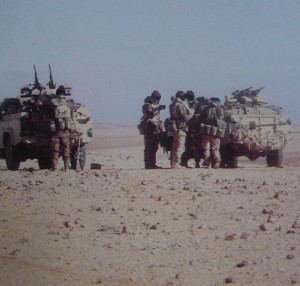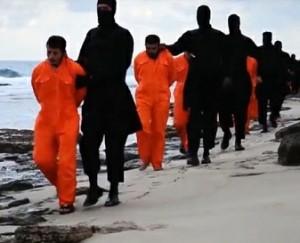 The "Head Shed" at 22 Special Air Service Regiment has been straining at the leash for some time to have a serious crack at the Da-esh, the barbaric religious cult that pretentiously calls itself "Islamic State".
Ever since the chemical weapons threat was at its height in Syria, SAS planners have made contingencies for various missions that were eventually to be vetoed Cabinet level due to the high risks involved.
Nevertheless the "Head Shed" has continued to press for a more proactive rather than reactive rôle against the Islamic terrorist force.
Following the so-called Tunisian "beach massacre" last week, it appears that British Prime Minister David Cameron has sanctioned the formation of a dedicated SAS task force of between 60 and 100 members (probably one Sabre Squadron plus full support elements) to target Da-esh operations across Syria, Iraq and north Africa. They would operate in conjunction with US Navy Seal teams and Delta Force commandoes.
The new task force will be run from joint forces HQ in London's Northwood which will co-ordinate SAS troops' specialist "target evaluation" techniques and their provision of co-ordinates for Reaper drone attacks against the Da-esh forces and its leadership in particular.
MI6 (the Secret Intelligence Service) is running a considerable network of agents within various jihadist movements and will be able to supply the SAS operations with considerable and precise target intelligence.