by TERENCE STRONG
The city of Raqqa is the dark heart of the so-called Islamic State of Da'esh, the Sunni Muslim death cult in Syria. It still pumps and spills blood within its decimated houses of rubble as its hard-core believers continue to hold on.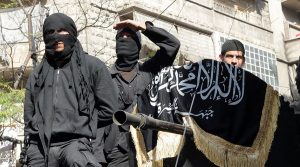 They are Chechen vets, former al-Qaeda fighters and Iraqi Ba'athists who supported Saddam Hussein. And they are in no mood to give up the dying dream of being at the centre of an extreme Islamic Caliphate that would stretch halfway across the world from the UK to the Philippines.
After all, they have had three years to prepare and dig in with secret tunnels, booby-traps and car-bombs, all surrounded by a soft bubble-wrap human shield of several hundred thousand civilians in the built-up central neighbourhood.
Pitched against them for the past two months are the US-backed Syrian Democratic Force (SDF), a Kurdish-led coalition of Arab, Assyriac and Yazidi fighters.
In there somewhere, of course, are advisers from the British SAS.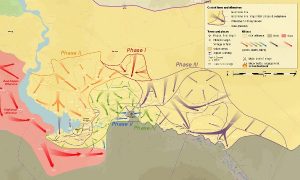 Recently the SDF claim to have secured the northern half of the city, but the confusing front-line continues to ebb back and forth. Everyone knows the final push will be long and hard to win. That bloody victory will have to be achieved by scarcely-trained teenagers of YPG – part of the SDF – who make up in enthusiasm and blind courage what they lack in any kind of military expertise.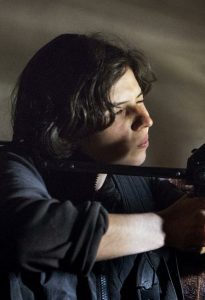 America is happy to fire them up with rhetoric, military technology and brand new Humvees that still have their protective plastic film sheaths on.
So leading the attack on Islamic State are thousands of untrained young Kurdish fighters, including deadly and fearless girl snipers who are apparently taking a deadly toll on the Christian world's historic anti-Christ enemy.
They will need all the spiritual help they can get, and no doubt deserve.
#SDF #Kurds #YPG #Syria #Raqqa #USA #CIA #IslamicState #Daesh #alQaeda #SAS #MI6